Prepared by CEMEC – European Center for Disaster Medicine Center – San Marino & the Editorial Board
Biological hazard is a term applied to the possibility that biological agents cause disease, including pathogenic micro-organisms, viruses, toxins spores, fungi and vectors or transmitters of disease such as humans themselves, animals and plants.
These sources can cause various negative health effects ranging from skin irritation and allergies to infections and life-threatening diseases.  Currently we are facing one of the most important health issues that the world has ever experienced with the ongoing so-called "novel coronavirus disease" or COVID-19 pandemics. Public health experts believe that mankind is at a greater risk than ever of experiencing large-scale outbreaks and global pandemics. Epidemics seem to spread faster and further than ever, outbreaks that were previously localized can now become pandemic very rapidly due to a series of factors such as population growth and globalization, and climate change.  The direct health impacts of pandemics can be catastrophic, in terms of public health but also of economic and social wellbeing and have a significant psychological impact. Pandemic prevention plans need to be implemented worldwide.
Disease surveillance remains one of the highest-stakes areas of science; preventing pandemics by investing in research and analysing circumstances underlying outbreaks can save thousands of lives.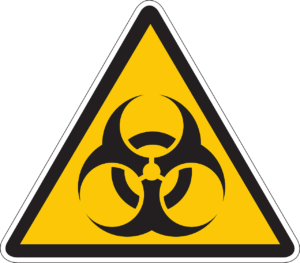 Recent pandemic events.
In this paper a few examples of pandemics are given. The history of pandemics shows that in the past, they were prevalently sustained by bacteria (e.g. plague, cholera, etc.), whereas since the 20th century, the main pandemics have been sustained by viruses, especially flu viruses.
The fears of the world health authorities are mainly about flu viruses, since new pandemics appear regularly at intervals of 20-40 years, correlated to the continual antigenic mixes of animal (swine, avian) and human flu viruses. This continual genetic recombination can also produce strains that are highly aggressive in humans, featuring rapid inter-human transmission due to the fertile terrain of an immune system that is inactive against the new virus since it has never before encountered that particular strain. The BeSafeNet website will help to better understand the occurrence, characteristics and impact of biological hazards; a theme that needs to be addressed by the schools.
Spanish Flu 1918
During the 20th century, the Spanish flu affected one third of the world population and was particularly severe, causing an estimated number of deaths of between 50 and 100 million people, with social and economic consequences that lasted for the subsequent generations.
SARS 2002-2003
SARS (the acronym for Severe Acute Respiratory Syndrome) is an atypical form of pneumonia caused by a coronavirus that was responsible for an epidemic outbreak in the Far East between 2002 and 2003, that caused several hundred deaths.  Thanks to the isolation of the virus, a vaccine was soon developed and efficacious treatments that contained the spread of the disease.  The Italian physician who discovered it, Carlo Urbani, has gone down in the history of medicine as the man who first identified the disease, and lost his life to it.
Ebola 2014
In 2014, Ebola hit three African countries (Guinea, Liberia and Sierra Leone) and six other countries on three continents, causing alarm around the world.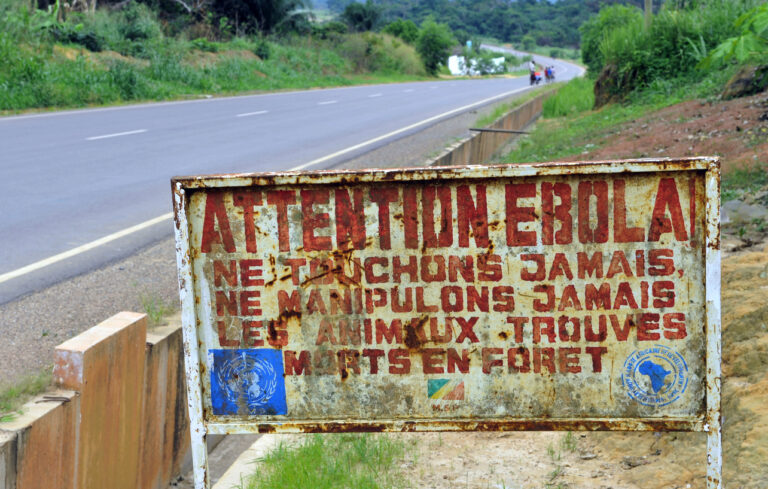 Zika 2015
In 2015, the Zika virus, transmitted by the Aedes Aegypti mosquito, triggered a wave of microcephaly in Brazil, causing terrible damage to the brain during the embryonic stage, affecting more than 70 countries around the world.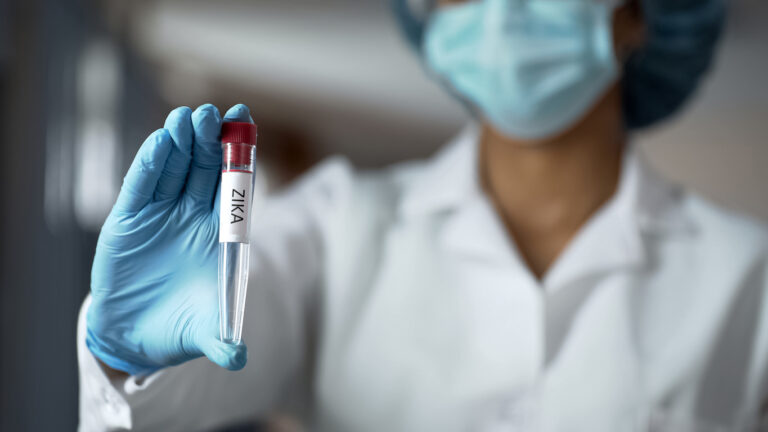 Flu
Apart from historical examples, the most evident "modern" pandemic is the flu, that occurs with a more or less annual periodicity, in areas over several continents, almost simultaneously. Other examples of current pandemics are HIV/ AIDS (since 1981) and COVID-19 since 2019.
SARS-CoV2 2019
On 11 March 2020, the World Health Organization (WHO) declared a pandemic due to the new coronavirus 2019-nCoV, later called SARS-CoV2, that causes COVID-19 (Co: coronavirus Vi: virus, D: disease 19), isolated in man for the first time at the end of 2019 in Wuhan, China.  Li Wenliang, the doctor in Wuhan who first spread the alarm about a new coronavirus, did not gain a sufficient hearing and was then accused by the Chinese police of spreading fake news. He contracted COVID-19 one month later and died at the age of only 34 years.
At present (towards the end of 2020) there have been about 29.5 million people infected in the world with almost 900,000 deaths. In descending order, the countries with the highest number of victims are the United States, Brazil, the United Kingdom and then Italy that was the first European country to face the virus. COVID-19 disease is often self-limiting and involves only flu-like symptoms, but it can be fatal because it can lead to pneumonia with acute respiratory syndrome and disseminated vasculitis in subjects with previous disease, immunosuppressed and the elderly. The course of the disease in children is self-limiting and resembles a common cold. There is currently no therapy that proves effective in COVID-19 disease; the therapy is mainly supportive based on antiviral drugs, for example antiretroviral drugs used in the treatment of HIV/AIDS, chloroquine or immunomodulatory drugs. Vaccine prophylaxis seems to be the most promising strategy to be able to defeat the Coronavirus, for which there is still no effective therapy.